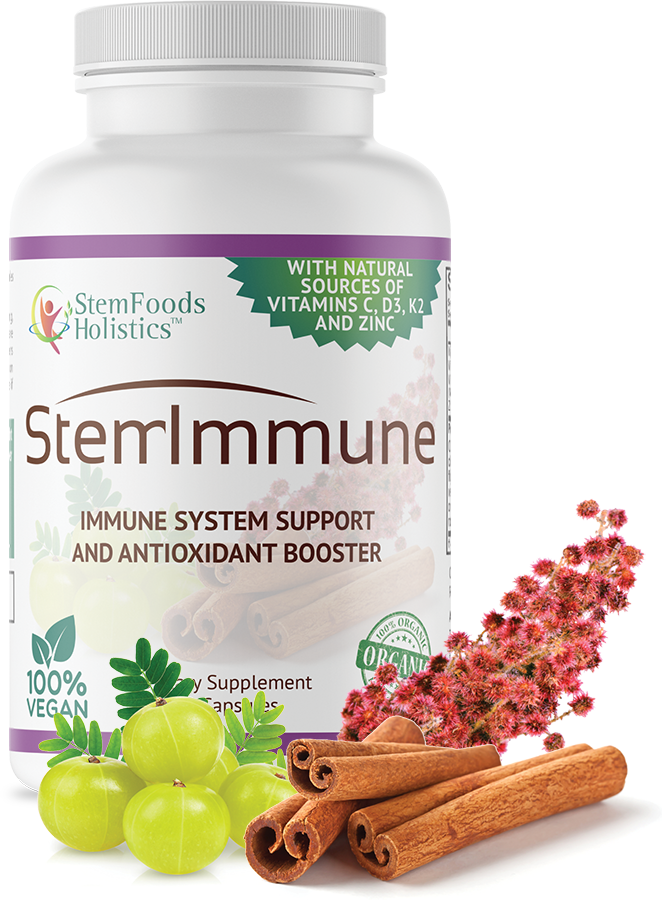 StemImmune boasts a powerful combination of the best ingredients found in nature to support the immune system. StemImmune gets its high ORAC value from the high antioxidant content found in its ingredients, such as Indian berry (also known as amla or gooseberry), sumac bran, cinnamon, sorghum, oregano and turmeric. ORAC value is a measurement of antioxidant level in foods. Antioxidants are compounds that protect cells against the harmful effects of free radicals. StemImmune's high ORAC value formula is designed for maximum immune support!
StemImmune?
Especially formulated to strengthen and support the immune system
Highest ORAC values available
Powerful antioxidants to fight free radicals
Natural ingredients with anti-cancer properties
Rich source of vitamins and minerals
Natural anti-inflammatories
Clove's powerful antiviral properties
Amla's ability to support the immune system
Powerful anti-inflammatory properties of sumac bran flower
Carvacrol in oregano helps fight off microbes and bacteria
Curcumin helps normalize the gut-immune connection
Vitamin D3 to strengthen the immune system
Vitamin K2 to help the body absorb vitamin D3
Zinc to support cell and immune function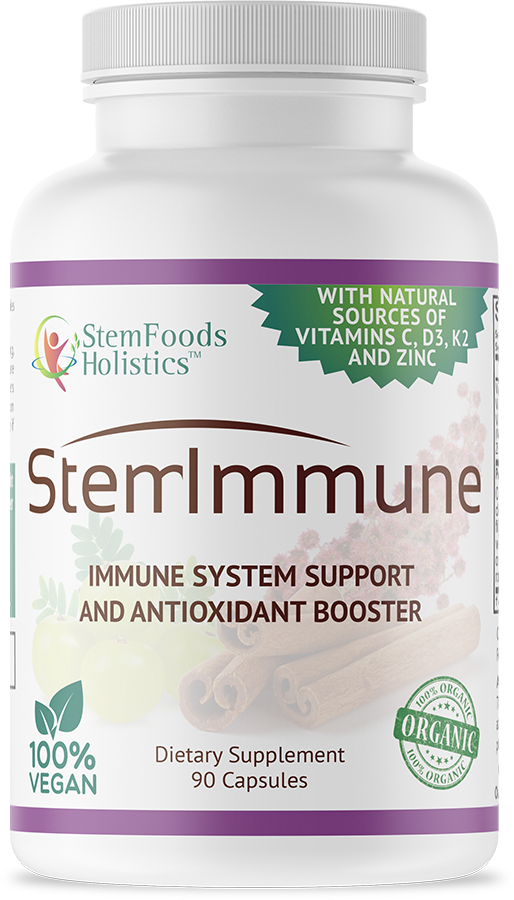 Ingredients derived from 100% natural sources with specific benefits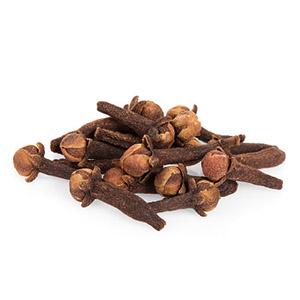 Organic cloves extract
Clove contains minerals, fiber, and vitamins, and it has antiviral, anti-inflammatory, and expectorant properties. It is also an antioxidant, which protects the cells from oxidative stress by subduing the effects of free radicals, thereby preventing cells from dying. Antioxidants help the immune system stay strong so it can fight off viruses. These therapeutic effects work together to help strengthen the immune system. Clove's antiviral, anti-inflammatory, and expectorant properties aid the immune system in fighting infectious agents that may have entered the body. These properties also help the body regulate flu and other symptoms.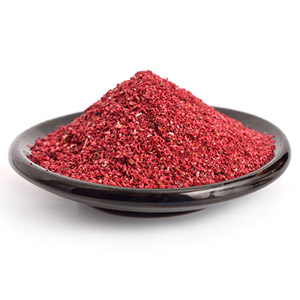 Organic sumac bran flower
The herb sumac is made from red berries that are ground into a red or maroon powder. Sumac is one of the most powerful anti-inflammatory spices there are, with a very high ORAC value. This means that sumac has a high antioxidant capacity. Antioxidants help neutralize free radicals, which can cause cancer, heart disease, or signs of aging.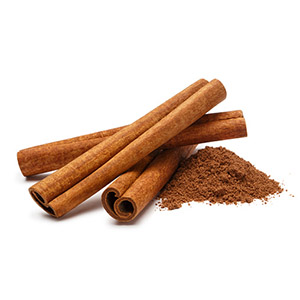 Organic cinnamon
Rich in antioxidants, cinnamon is an immune booster, and exhibits anti-inflammatory, antioxidant, and antimicrobial effects beneficial to immune health. It has been studied for its use in treating blood sugar issues, and has exhibited activity that address various neurological disorders. Much of these benefits are closely linked with cinnamon's support of the immune system.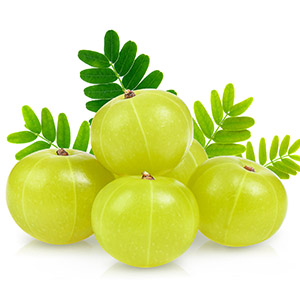 Organic amla berry powder
Amla in one of the most powerful antioxidant foods on the planet and is considered to be an immunostimulant, enhancing overall immunity and supporting the non-specific immune response. Amla's stabilizing and protective nature is used to help prevent and treat damage associated with connective tissue disorders, free radical exposure and autoimmune-based conditions. Amla provides the nutrients that, according to scientific research, support cellular functions of the entire immune system. Recent scientific testing has shown that amla also contains a wide spectrum of vitamins and minerals, including calcium, phosphorus, iron, carotene and vitamin B-complex combined with an extremely broad spectrum of antioxidant polyphenols including gallic acids, ellagic acid and quercetin — to name just a few.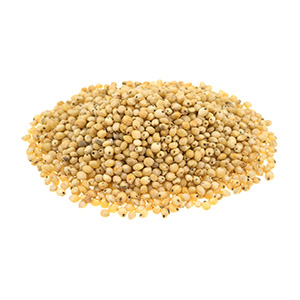 Organic sorghum seed / GLUTEN-FREE
Sorghum grain contains iron and quality protein, which aids in strengthening the immune system and oxygen-carrying capacity in the blood. Research has shown that some sorghum varieties have anti-inflammatory and immune health benefits. Also, preliminary research has shown specific types of sorghum grain are rich in antioxidants, more even than blueberries, which may help lower the risk of cancer, heart disease, diabetes and some neurological diseases.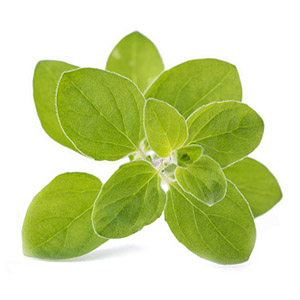 Organic oregano leaves extract
Contains carvacrol, its most important component, responsible for many of its health benefits. Carvacrol has powerful antimicrobial properties, and has been shown to help break through the outer cell membranes that help protect bacteria from the immune system. Oregano also contains thymol, a natural antifungal that supports the immune system and protects against toxins. Studies have found that oregano contained 3–30 times the levels of antioxidants of other herbs studied.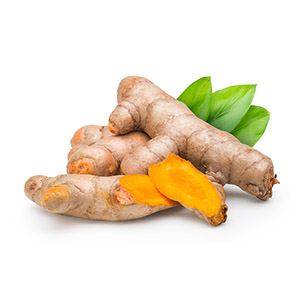 Organic turmeric root
Contains curcumin, which has prebiotic-like properties which enable turmeric to make changes to the gut microbiota and support the gut-immune connection. Studies have found that curcumin supplementation lowers blood levels of various acute-phase proteins, suggesting that curcumin helps normalize certain parts of the immune system that tend to become overactive.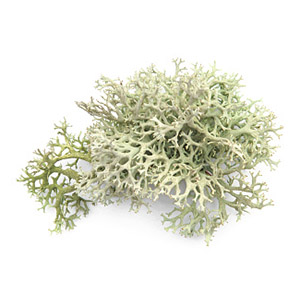 Vitamin D3 sourced from lichen algae
Vitamin D3 plays an essential role in the body's ability to strengthen the immune system, build stronger bones and improve muscle function. Most vitamin D3 sources are from animal sources, but ours is from the natural source of lichen, better for absorption and utilization by the body. Deficiency in vitamin D3 is associated with an increased susceptibility to infection.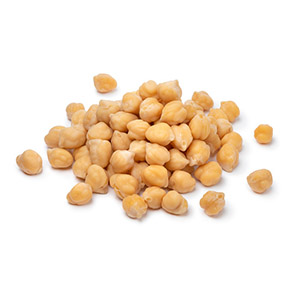 Vitamin K2 (as MK-4 and MQ7 sourced from chickpeas)
Vitamin K helps with better absorption of vitamin D3, helping deliver calcium to bones and out of soft tissues like the heart, joints, and kidneys. The body needs vitamin K to produce prothrombin, a protein and clotting factor that is important in blood clotting (wound healing) and bone metabolism. Several studies have suggested that vitamin K supports the maintenance of strong bones, improves bone density and decreases the risk of fractures. Vitamin K is also associated with improved adult cognitive functions such as memory.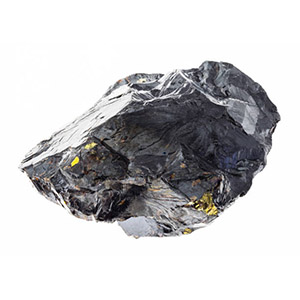 Zinc (from brown rice chelate)
Zinc is considered an essential mineral, meaning that it is a vital nutrient but the body cannot produce it. That is why it is important to supply the body with it. Zinc is present in every cell and it is needed for key functions in the body, including immune function, wound healing, cell signaling, and growth and development. Studies have shown that zinc can reduce the length of the common cold as well as reduce risk of pneumonia. Zinc may also boost the activity of T-cells, which are part of the body's line of defense against infection. Zinc reduces oxidative stress and chronic inflammation.
StemImmune
Organic cloves extract, Organic sumac bran flower, Organic cinnamon, Organic amla berry powder, Organic sorghum seed / GLUTEN-FREE, Organic oregano leaves extract, Organic turmeric root, Vitamin D3 sourced from lichen algae, Vitamin K2 (as MK-4 and MQ7 sourced from chickpeas), Zinc (from brown rice chelate).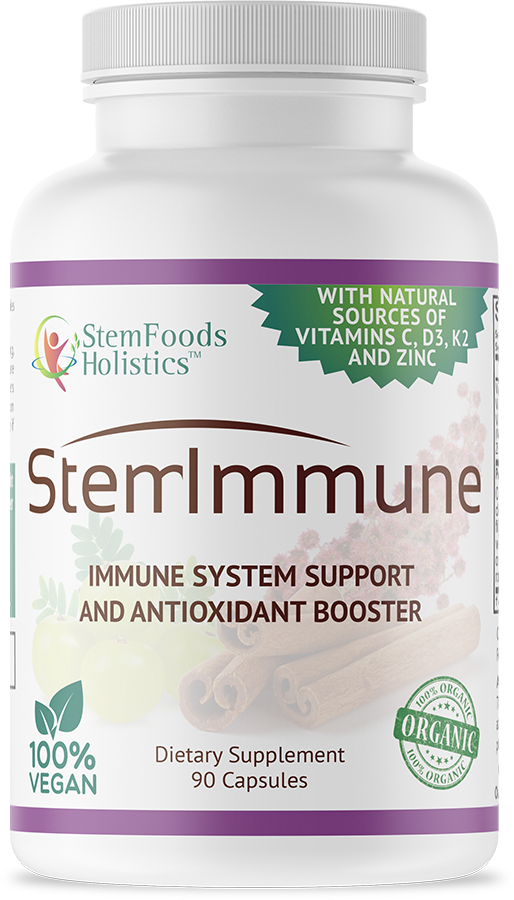 As a dietary supplement for adults, 3 capsules daily with meals, or as directed by a healthcare practitioner.
Learn more about How to Take Our Supplements.