How to Take Our Superfood Supplements
IMPORTANT! Read all product labels for ingredient lists, suggested uses, allergy information and warnings on each product.
Our family of products works together to support your health in a holistic and natural way with emphasis on these 3 main areas: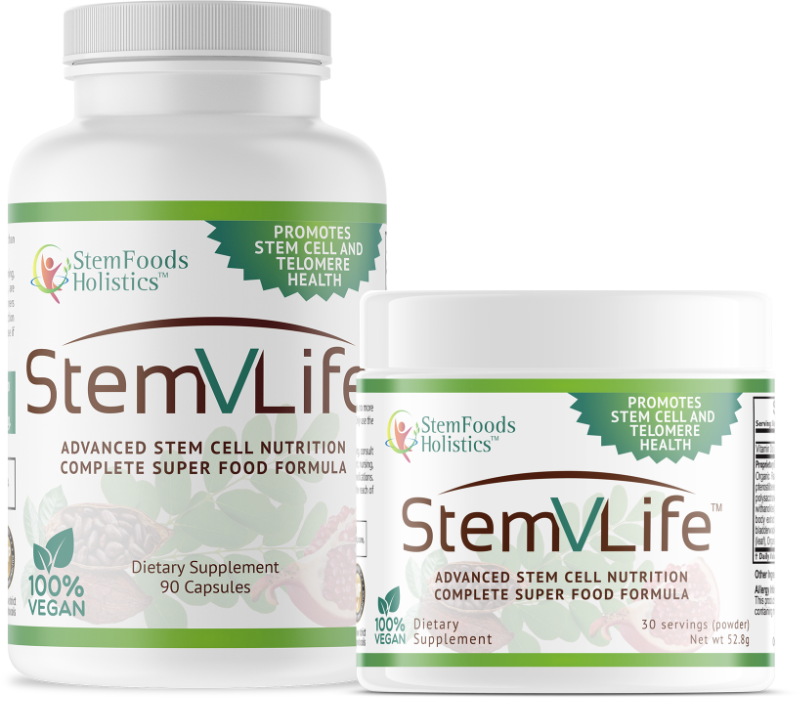 StemVLife is stem cell nutrition for the activation and proliferation of stem cells. Adult stem cells are the body's natural healing agent having the potential to repair, restore, and replace damaged cells. Take StemVLife (the improved version of StemAlive) 3-12 capsules daily (or 2-4 scoops of the powder form). Start with a small amount and gradually increase until you reach your desired dosage.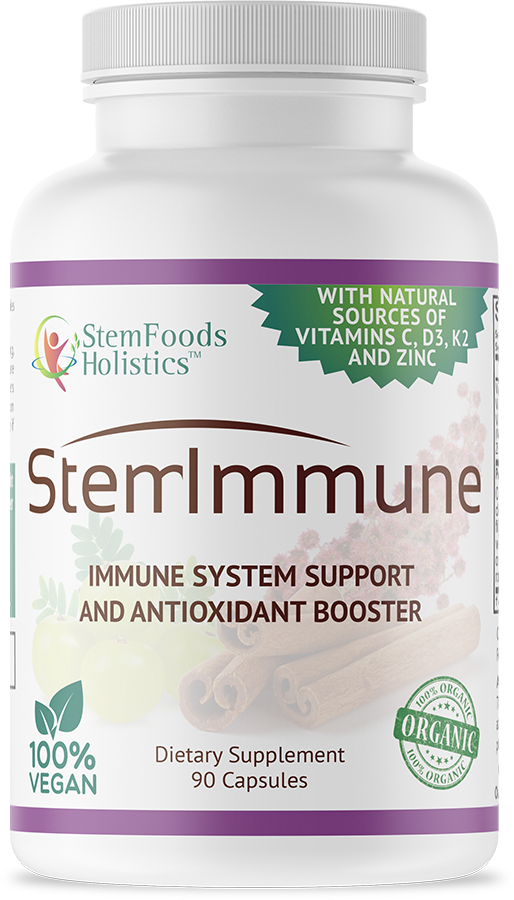 StemImmune supports a strong immune system and antioxidant health. The immune system includes skin, mucous membranes, lymph nodes, bone marrow, spleen and more; all critical for good health. High in antioxidants, StemImmune is also an antiviral, antibacterial and a natural antibiotic. Take 3-6 capsules daily as needed.
StemImmune is a great companion to StemVLife as a healthy, daily regimen.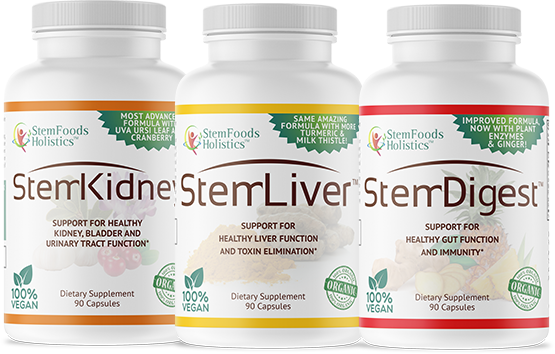 StemLiver, StemKidney and StemDigest are our natural cleansers. Keeping our "filters" clean is essential for good health and better stem cell performance. You may take 3 capsules per formula, per day.
We believe the best nutrition is an alkalizing, plant-based diet, with plenty of fresh vegetables, grains, legumes, fruits and water! Finally, complement that with a healthy, balanced lifestyle that includes getting sunshine, resting, exercising and playing.
For specific health goals, feel free to contact us directly through email at 
contact@stemfoods.com
or by calling us at (909) 458-0982.
The statements expressed above have not been evaluated by the Food and Drug Administration. These products are not intended to diagnose, treat, cure, or prevent any disease. If you are on any medication for conditions such as high blood pressure or diabetes, follow your healthcare practitioner's guidance. As with any natural product, some initial discomfort may occur as detoxing and cleansing takes place in the body.